Panorama – 2 agosto 2023 |Anno LXI – N° 32
The Genoese company has gained global recognition through the development of highly innovative technology. The world of data and artificial intelligence can sometimes seem elitist, reserved for those who have spent their lives studying the technology that has enabled the computer revolution. However, there are innovative companies that have set out to make this world accessible to a broader audience, easily and efficiently usable not only by specialized professionals but also by everyday people. One such company is Rulex, a young and dynamic enterprise that produces innovative data management software.
Rulex helps businesses leverage and improve their data, using it as a foundation for making strategic decisions or optimizing business processes. The range of potential solutions is almost limitless, including transport optimization in logistics, anti-fraud systems in banks, biomedical research, predictive maintenance for manufacturing industries, dynamic pricing strategies, and much more.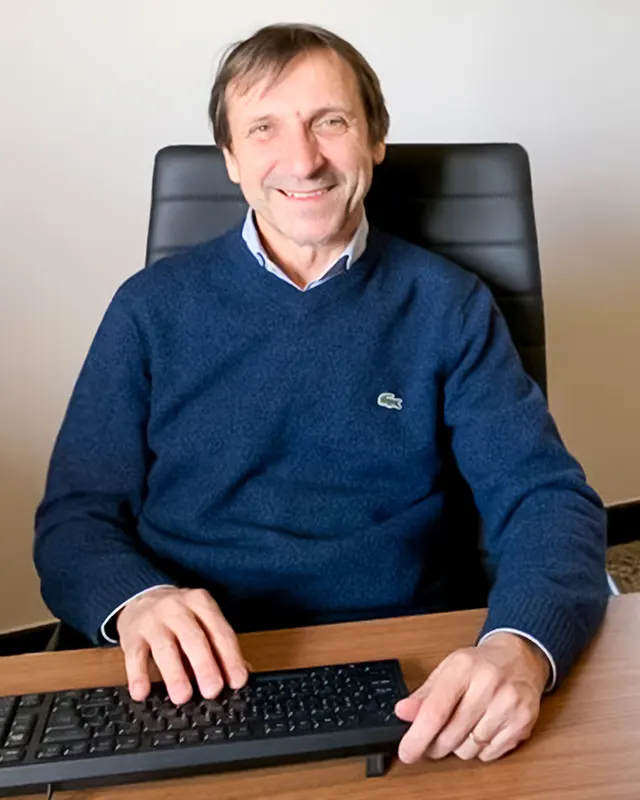 Marco Muselli – CEO at Rulex
"I have been involved in data collection and processing since the '90s," says Marco Muselli, the founder of Rulex. "Even back then, I used artificial intelligence to make predictive evaluations that could explain the reasons behind each forecast and provide rules for data classification. I always believed that my work could have applications in many different professional fields, from the medical sector to logistics, banking, and manufacturing. Later, in the 2000s, I developed an algorithm capable of processing vast amounts of data, but it remained a tool accessible only to a limited number of people. So, together with my team, I created a no-code tool—a purely graphical platform that anyone, even without specific computer skills, could use."
In 2014, Rulex launched the first version of its software, enabling users to independently manage business data without programming skills. To better meet user needs, Rulex Platform has been launched this year—a comprehensive product for building solutions that deliver immediate and actionable results in just a few minutes. The platform features an interactive web-interface based on the latest innovative technology and includes two components: Rulex Factory, where solutions are built from data, and Rulex Studio, which visually presents results through interactive dashboards. These interconnected components allow users, generally called Citizen Developers, to gather, process, and present their data in a single platform, without having to switch environments or need programming skills. Intuitiveness, speed, and a high level of interactivity—everything you need to truly democratize the data analysis process.
"Rulex Platform has the ability to capture data wherever it is," explains Rulex's CEO, "which could be in simple Excel files on laptops, tables in remote databases, web documents, or email attachments. We also offer a wide range of algorithms, including artificial intelligence techniques, which are able to provide human-readable explanations for each analysis performed. The uniqueness of these techniques lies not just in their predictive capabilities but in their ability to explain these predictions through extremely clear rules. Thanks to this, our clients can make strategic decisions that can actually influence the future, rather than passively accepting negative forecasts. Our technology is young and has enormous room for growth, very much like our team."
Indeed, Rulex has managed to make a global impact despite (or thanks to?) the young age of its staff, with an average age of 30, and has gained the trust of giants such as Kraft-Heinz, Reckitt, UnipolSai, Banco BPM, Monte dei Paschi di Siena, British American Tobacco, Volvo, and Enel. "Certain technologies require young minds and particular attention to everything that is going on in the IT sector," says Muselli. "That's why we invest 60 percent of our profits in research and development and establish crucial partnerships with American universities like Tuskegee and New York University, as well as Italian universities such as the University of Genoa and Milano-Bicocca. We reach out to new graduates and those willing to learn and navigate a new world of programming languages and algorithms which we ourselves create from scratch. We can proudly say that we operate at the highest levels of expertise to put technology at the service of those without technical skills—a mission that pushes us further into the future."
The piece is a translation of the original article in Italian curated by Prima Pagina Italia.
Are you ready to unlock the full potential of your data?
It's time to take action