Harness your data in Rulex Factory
Rulex Factory is the heart of Rulex Platform, where you can harness your data through a multitude of tools, from data prep and pre-processing, to advanced business analytics, rule engine, machine learning, and process optimization.
All of this in a WYSIWYG working environment.
VALUE PROPOSITION
Why use Rulex Factory
Harmonize business data
Stop worrying about messy data.
Import, clean and blend data from any source and any format and get started on your projects fast. This is what we call true data agility.
Build data-driven solutions
Build your data-driven solution step by step, checking results as you go, and only execute it when you're happy with the results.
Handle complexity with ease
Handle complex business problems with a multitude of advanced analytics and integration tools, where no corner case, exception, or quirk will slow you down.
RULEX FACTORY TOOLS
Harness your data and build data-driven solutions
Drag and drop any data files, reshaping and merging them into a single spreadsheet. From there, optimize your analysis by easily cleaning, sorting, filtering, and querying your data.
Improve the efficiency of your decision-making processes by identifying, integrating, and applying business rules to improve the quality of your underlying data.
Reach optimum accuracy by combining a range of data quality solutions, including data cleansing, rule-based validation, and XAI-driven methods.
Find optimum solutions for complex business scenarios. With our flexible optimization tools, you can create your own data-driven solutions or choose from our range of industry-tested vertical solutions and adapt them to your specific needs.
Perform predictive analytics with machine learning algorithms and guided AutoML, including Rulex's ground-breaking explainable AI algorithm, Logic Learning Machine (LLM).
Advanced statistics
Perform statistical analyses on your data in seconds, from simple min/max and averages values, to Pearson correlation coefficients and Kolmogorov-Smirnov tests - whatever takes your fancy!
More about predictive analytics
Find anything you need to perform predictive analysis in the same drag-and-drop platform.
Classification
Clustering
Regression
Optimization
Association-Rules
Rulex is a simple drag-and-drop working environment, with a self-coding backbone, providing all the advantages of a custom programmed solution, with none of the hassle.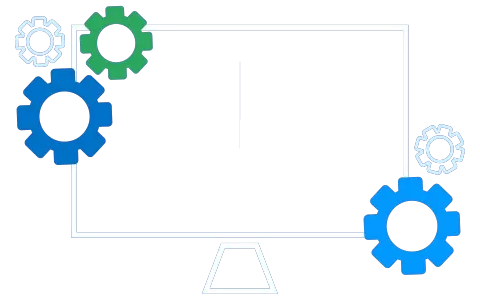 Why programmers choose Rulex Factory
Fast to build with optimized code
Can be checked at each step with a WYSIWYG interface
Simple to maintain and debug
Self-tracking and self-documenting
Easy integration of external scripts in Jupyter-like interface
No additional reworking required to implement
Complete CI/CD versioning
Inbuilt APIs, scheduling and alerting functions
PLATFORM
Licenses
Currently, we offer different licenses of Rulex Factory, the heart of Rulex Platform, to suit any business need and budget.
Factory Lite
€95month
Ideal for small businesses and single users working in standalone scenarios and on a standard laptop.
Factory Personal
€479month
Best for users who need advanced features and unlimited data but are still working in a standalone scenario.
Factory Enterprise
Contact Us
The most-complete license, suitable for enterprise multi-user scenarios, including features for collaborative teamwork.
Learn how to master Rulex Platform on Rulex Community.
Join our lively forums and learn as you like with video, courses, and documentation.